Wellbeing Tip: from 5 ways to manage your well being as a parent during lockdown (applies to teachers, leaders and parents / carers)
Be realistic and kind to yourself. Things will rarely go according to plan, particularly now that all our routines are different. Don't be self-critical.
Notice what's on your mind. It's sometimes easy not to notice how we're feeling, particularly in the hurly burly of life.
Connect with other parents. This is probably the hardest time any of us have lived through as parents.
Create routine and agree your own rules. Our wellbeing is often nurtured by having a daily routine, a structure to our lives.
Be honest and say sorry when you can. We promote our own wellbeing by knowing when we do and don't get things right.
Please click on the logos below to access the websites directly.

Resources to support pupils experiencing anxiety, separation, preparing to return to school, reframing negative thoughts etc.
https://www.annafreud.org/parents-and-carers/self-care-for-parents-and-carers/
https://www.annafreud.org/coronavirus-support/support-for-parents-and-carers/

Whether your're working from home with your children or supporting children with anxiety due to coronavirus, there are lots of tips and advice on the site.
https://www.nspcc.org.uk/keeping-children-safe/coronavirus-advice-suppport-children-families-parents/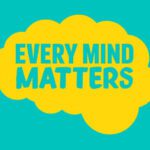 Top Tips to support children and young people
https://www.nhs.uk/oneyou/every-mind-matters/childrens-mental-health/